The article provides a variety of family-friendly Halloween activities like pumpkin decorating contests, a Halloween movie marathon, ghost storytelling, a costume parade, and baking spooky treats. 
The pumpkin decorating contest and costume parade encourage creativity and serve as vibrant additions to Halloween decorations.
The Halloween movie marathon and ghost storytelling foster a cozy atmosphere for family bonding and set the Halloween mood.
Baking Halloween-themed treats is an interactive way to celebrate, offering learning opportunities for young ones and resulting in tasty holiday decor.
As Halloween draws near, you might wonder how to make it memorable for your family. Countless activities can transform this spooky holiday into a day of fun-filled family bonding. From pumpkin carving contests to backyard ghost stories, the possibilities are endless. Dive into some exciting and enjoyable family activities for this Halloween.
Halloween Party
Let's explore some creative and entertaining ideas for throwing the ultimate family Halloween party that will ensure a hauntingly delightful experience for everyone. Here are some tips:
Pumpkin Decorating Contest
Engage everyone in a pumpkin decorating contest, a classic yet enjoyable Halloween tradition. Supply an assortment of various sizes of pumpkins and decorate supplies such as paint, markers, stickers, and glitter. Don't forget to encourage creativity by setting different categories for awards – 'Scariest Pumpkin,' 'Most Creative,' or 'Funniest Design.'
This activity not only promotes family bonding but also sparks individual creativity. After the contest, these decorated pumpkins can be a vibrant centerpiece for your Halloween decorations. This contest is an opportunity to create lasting memories while building a fun, festive atmosphere for your Halloween celebration.
Halloween Movie Marathon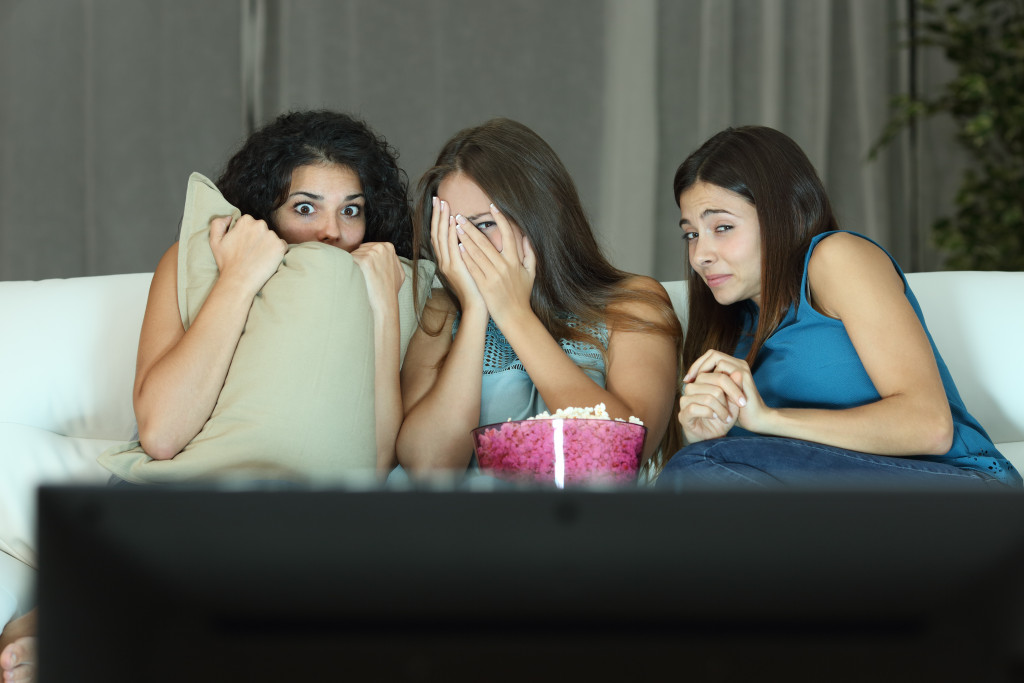 Settle in for a Halloween movie marathon, an ideal activity for family members of all ages. Curate a film list catering to various age groups, ensuring everyone can participate. Include classic spooky flicks like "Hocus Pocus" or "Casper" for younger viewers, and escalate to scarier films like "The Conjuring" for the older family members.
Don't forget to include Halloween-themed snacks such as popcorn in black and orange bowls, gummy worms, and apple cider. Create a cozy, dimly lit atmosphere with Halloween fairy lights and pumpkins around the TV area. This movie marathon activity entertains the family and further sets the Halloween mood.
The shared laughter, suspense, and frights can add to the bonding experience, making Halloween night memorable. Remember, the intention is not to scare but to share a good time, revel in the Halloween spirit, and create lasting memories.
Ghost Storytelling
Give an eerie yet fun twist to your Halloween night with ghost storytelling. Gather your family around a fire pit in your backyard, or simply huddle up in your living room with flashlights, creating a spooky atmosphere. Each member of the family can take turns sharing their favorite ghost stories. For younger children, make sure the stories are age-appropriate and more fun than frightening.
This activity stirs up the Halloween spirit and serves as a great exercise for the children's listening skills and imagination. Additionally, it provides a platform for older family members to pass down stories, fostering a sense of tradition and family history. This ghost storytelling session can be the perfect ending to your Halloween night, leaving everyone with a slight shudder and a smile, making the holiday memorable.
Costume Parade
A Halloween celebration would be incomplete without a costume parade. Encourage your family members to show off their creativity and Halloween spirit by dressing up in their favorite costumes. You can create categories like 'Most Spooky,' 'Best DIY,' 'Most Innovative,' or 'Best Group/Family Costume' to make the parade more exciting.
The parade can be as simple as walking around your living room, yard, or street, with family members acting out their characters. This activity allows family members to express their creativity and creates a vibrant, festive atmosphere.
Remember to take lots of photos to capture these priceless memories. The Halloween costume parade, filled with laughter, cheer, and plenty of photo-worthy moments, will undoubtedly make your family's Halloween celebration truly memorable.
Bake Spooky Treats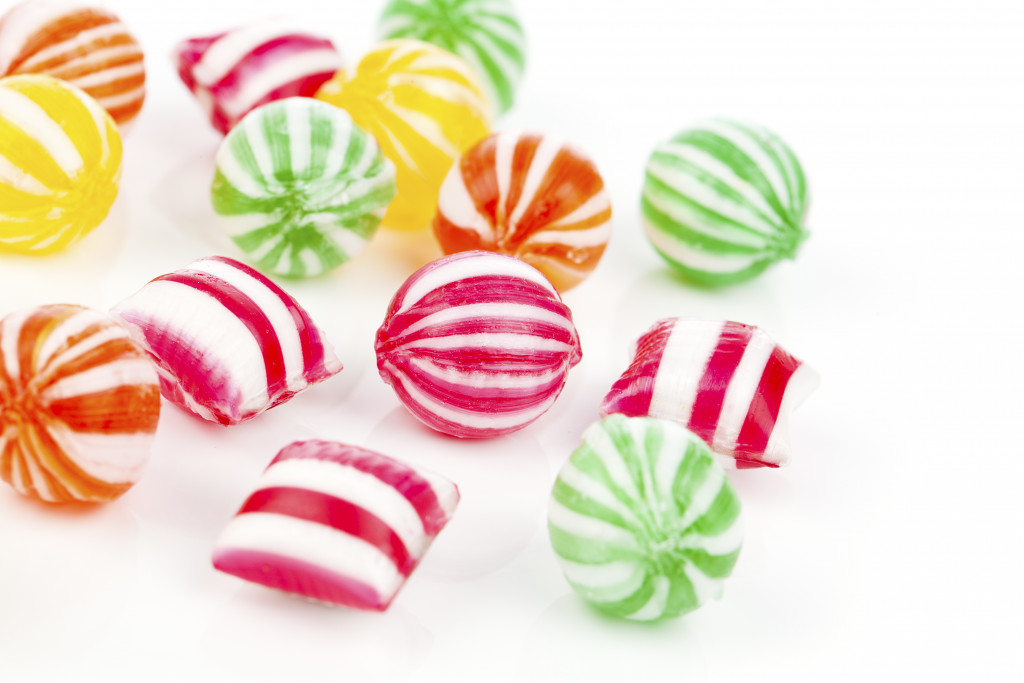 Baking and decorating Halloween-themed treats is a deliciously fun way to get the entire family involved in the holiday festivities. The kitchen can become a playground of creativity as you roll out the cookie dough, cut out spooky shapes, and decorate with colorful icing. Try witch finger cookies, mummy cupcakes, or jack-o-lantern pumpkin pies.
The aroma of fresh-baked goodies will fill your home with warmth and excitement, setting the perfect ambiance for Halloween. Additionally, it's a great opportunity for little ones to learn baking basics while reinforcing math skills as they measure ingredients. Remember, it's not just about the result – the fun lies in the collaborative baking process. In the end, you have tasty treats that double as decor, and you've also created precious memories that far outlast the holiday itself.
Haunted Trails Ride
Embark on a thrilling and adventurous journey by going on a haunted attraction with the haunted trails ride. This heart-racing experience provides a great opportunity to immerse your family in the Halloween spirit. You'll encounter ghoulish characters and eerie scenes as you traverse the spine-chilling trails, providing the spookiness to pump your adrenaline.
The chilling sounds of the night and dimly lit path add to the suspense, making every turn a surprise. For younger family members, ensure the attraction is age-appropriate, offering more fun than fright. This exhilarating family adventure on the Haunted Trails Ride will surely make your Halloween celebration unforgettable. Remember, the goal is to create a fun-filled experience that will inspire storytelling and reminiscing for years.
In conclusion, Halloween is the perfect time to create heartwarming family memories. So, this year, why not step up your game? Use these ideas to throw an unforgettable Halloween party, watch your favorite spooky movies, share thrilling ghost stories, parade in your best costumes, and bake some delightful treats. Make this Halloween the best one yet for your family and create memories that will last a lifetime.